Vitruvian Medical Communications
Services
MEDICAL TRANSLATION AND LOCALIZATION EN <> ES, CA
At Vitruvian Medical Communications, we are specialized in clinical research.
Do you need any of the following documents translated?
Clinical trial protocols
Informed consent forms (ICFs)
Investigator brochures
Clinical guides
Patient summaries
Medical histories
Scientific papers
Educational materials
Patient questionnaires
We translate text written by human beings for human beings.
We think that only someone with the right knowledge can understand the science behind a medical text and translate every detail and nuance correctly. That's why we don't offer machine translation post-editing services and we don't work with machine translation tools.
Instead, we work with computer-assisted translation (CAT) tools to make sure that our terminology is consistent and we avoid mistakes, revising the text several times following strict quality control procedures.
This is our translation work flow:
1. When a project reaches our hands, we thoroughly analyze the materials and evaluate how long it will take to translate. We never miss a deadline.
2. We assign the job to a translator who is specialized in the type of text in question. During this translation phase, a rigorous research process takes place to guarantee that all terminology is correct. After translating, the translator performs an initial revision of the text.
3. The text then goes through the hands of a first reviewer who uses the CAT tool for quality control.
4. The text goes to a second reviewer (final eye specialist) who gives the text a final read-through to ensure that nothing has escaped the translator's or the reviewer's eyes.
5. If the client asks for a back translation, the job is assigned to the right linguist for that job.
MEDICAL WRITING AND COPYWRITING IN ENGLISH, SPANISH, AND CATALAN
 Do you need us to write any of the following texts for you? We write both educational and technical texts, as well as marketing texts for the health industry.
Health news
Scientific papers
Health features
Patient materials
Websites for health professionals
Copywriting: landing pages, e-mail marketing, community management…
This is our writing and copywriting work flow (which is project-specific, so some points might change):
1. First we establish the type of project in question in a first call.
2. We work on a highly-detailed project brief and the job is assigned to the linguist(s) who will work on the project.
3. We write the first draft.
4. The text goes through two rounds of revision by the writer.
5. Depending on the text type, a revision by a second writer might be necessary.
6. The text is then sent to the client, who provides feedback.
7. We make any requested changes or alterations and revise the text a final time.
8. Finally, the text is delivered to the client.
Opiniones y recomendaciones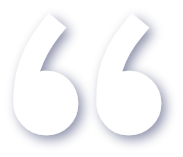 Como traductora profesional y como formadora de traductores, Mónica Caldeiro me resulta ambivalente: por un lado podría hablar de los prometedora que es (por su juventud y su enorme potencial) y, por otro lado, me resulta imposible soslayar su profesionalidad, su conocimiento de la profesión (sobre todo de su especialidad) y su amplísima experiencia en varios campos de la traducción. No dudaría en confiar en ella para las traducciones más difíciles y comprometidas.
Pablo Mugüerza
Mónica es profesionalmente impecable, eficaz y precisa. Escucha y toma en cuenta las necesidades del cliente y se adapta para ofrecer una traducción muy cuidada y en los plazos requeridos. Estamos súper contentos de trabajar con ella y la recomendamos con todo entusiasmo.
Victoria Pazmiño
Editora
Yekibud Editores
Book a call with us and let's discuss your project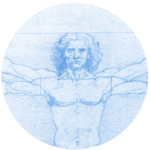 Mónica Caldeiro
CEO of Vitruvian Medical Communications
EN > ES translator, medical writer and copywriter  
mcaldeiro@vitruvianmedcomms.com